COAST has built a strong Community of Innovation – 287 connections have been made through the Research agenda alone, linking private partners, institutions and academia.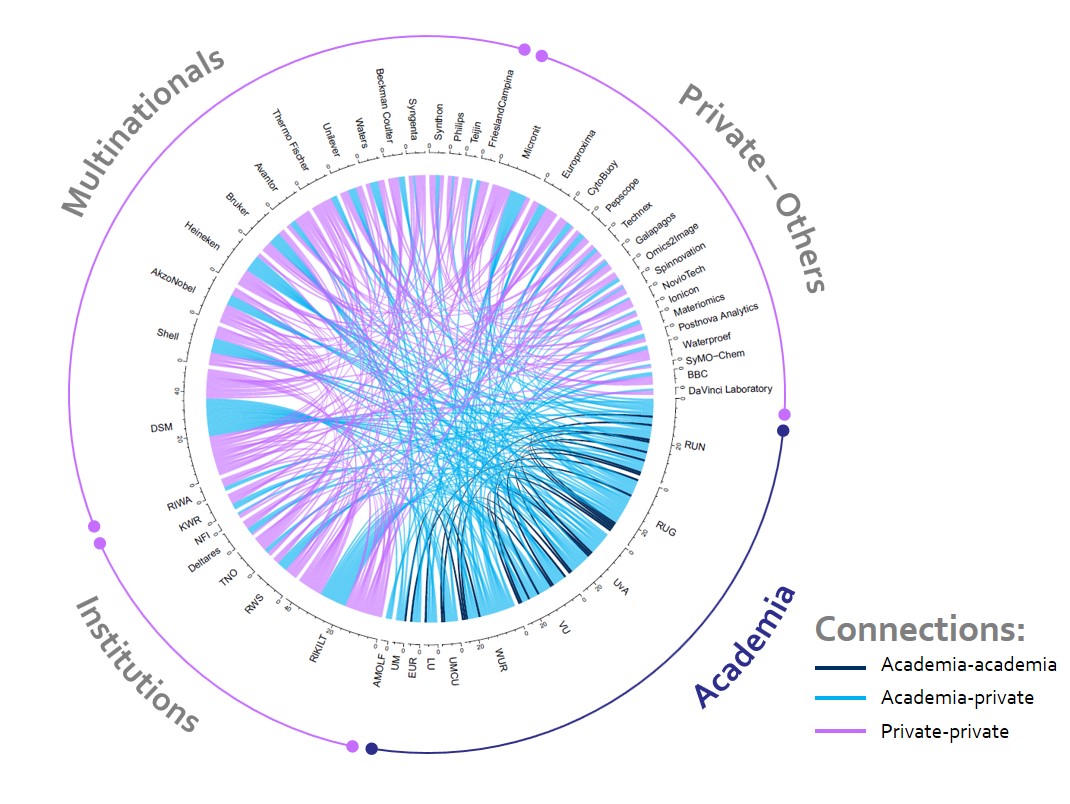 In the first TA-COAST program nine proposals were carried out in which 24 private partners, including 10 SMEs, and 17 academic groups worked on improvements of resolving power, analysis of intact systems and miniaturization of analytical instrumentation. The TA-COAST1 program was financed by private partners from the Agrofood, Life science, Hightech systems, Water and Chemistry sectors, the ministry of Economic Affairs, NWO and the participating universities. The total investment in these 9 projects amounts to more than 9 million Euros.
The second and third TA-COAST program, organized in a smilar way, contained six projects with a total volume of 6 million Eurosin which xyyy public and private partners collaborated.