Verslag workshop Shedding Light on Smart*Light, 25 mei 2023, Depot museum Boijmans van Beuningen, Rotterdam

28 June 2023 | 1 minute read
Op 25 mei 2023 vond in Rotterdam (Depot museum Boijmans van Beuningen) de afsluitende workshop in het kader van het Interreg project Smart*Light plaats.
De bijeenkomst was georganiseerd door COAST en M2I en werd voorgezeten door Hessel Castricum (TUD, project coördinator). Het programma was als volgt:
Welkom en opening door Oscar van den Brink (COAST) en dagvoorzitter Hessel Castricum (TUD)
Behoefte van onderzoek van kunstvoorwerpen (Ruben Suykerbuyk, museum Boijmans van Beuningen)
Smart*Light: a compact high-brilliance LINAC-based X-ray source (Daniel Nijhoff, TU/e)
The Synchrotron in the Museum – How Smart*Light will provide a new look on our heritage (Matthias Alfeld, TUD)
X-stralen beeldvorming: een techniek om kunst te visualiseren en te genereren" (Jan Sijbers, University of Antwerpen)
PAUZE EN RONDLEIDING
X-stralen CT voor kunst: een case study en toekomstperspectieven (Matthieu Boone, University Gent)
Röntgenstralen in de geneeskunde: geschiedenis, state-of-the-art en het potentieel van Smart*Light (Marcel van Straaten, Erasmus MC)
Tijdens de rondleiding door het depot is getoond hoe het publiek dichter bij de praktijk van restauratie van kunstvoorwerpen kan komen. Het depot zet in op transparantie naar de burger zodat de burger het gehele proces van kunstonderzoek, restauratie en preparatie voorafgaand aan uitleen kan waarnemen.
In juni zal naar verwachting een deelexpositie over Smart*Light open gaan.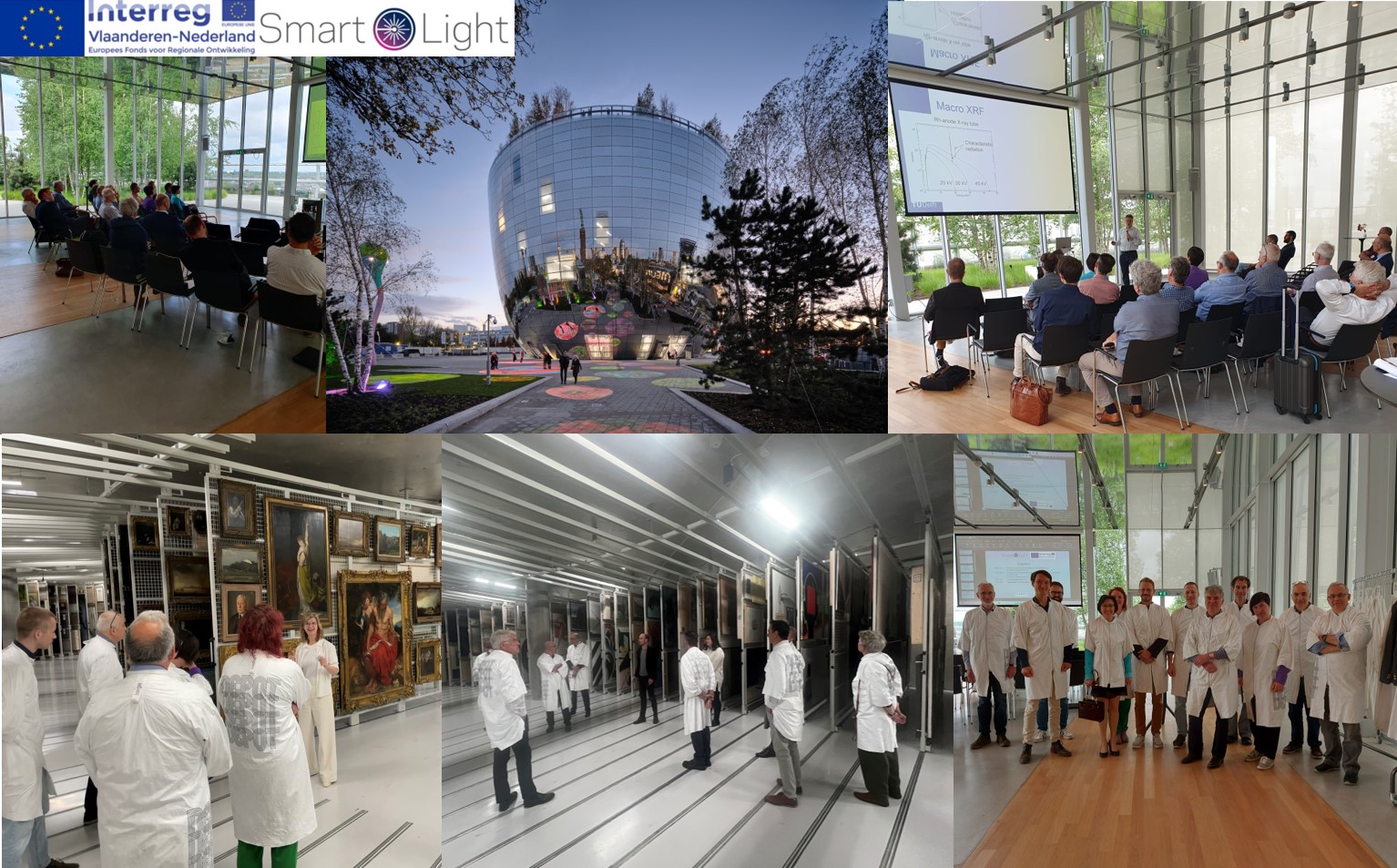 Na de presentaties en rondleiding is een inspirerende en levendige discussie gevoerd over het gepresenteerde, waarbij de presentatoren als panel fungeerden. Hierin kwamen onder andere de volgende onderwerpen ter sprake:
De toekomstige rol van röntgenanalyse in de analyse van schilderijen
De toekomstige rol van röntgenanalyse in materiaalonderzoek in het algemeen
De potentiële waarde van het combineren van verschillende modaliteiten
De potentiële waarde van het combineren met andere technieken
Verkleining van de instrumentatie (om deze verplaatsbaar te maken)
(COAST participanten lezen hier het verslag van de bijeenkomst).