COAST Talent Network Symposium 2023

8 June 2023 | 2 minutes read
by Henk Hoekstra
On Wednesday 24th of May 2023, COAST organized the second edition of the Talent Network Symposium (TNS).
Following largely the same structure as last year, the day started in the mmorning for the ATLAS and ASTP students. Gert Salentijn (Assistant Professor analytical chemistry, WUR) gave the first presentation about the do's and don'ts in writing motivation letters and the accompanying resumes, followed by Mimi den Uyl (Sisters in Science) on where to post and how to take professional pictures (and where to put the unprofessional ones). Andrea Gargano (Assistant Professor analytical chemistry, UvA) concluded the session with a talk highlighting the importance of networking.
Next up was a workshop about interviewing. Students were assigned to the role of applicant or interviewer, and a job description was given. The students were able to practice their interviewing skills in the presence of experienced professionals.
After lunch two presentations were given, by Harry Philipsen (Envalior) and Rob Lieuwen (Corbion), about sustainability related topics such as plastics recycling challenges and laboratory efficiency assessment framework (LEAF) activities, respectively.
In the afternoon it was the students' turn to present their work in two main activities: A poster session and pitches for the COAST Student Innovation Award (CSIA). Just like last year, 10 students were asked to present their research projects in a 3 minute pitch. A winner was chosen by a jury consisting of Adriana Carvalho de Souza (DSM), Lois Wijfjes (Da Vinci), Maria Baltussen (Aspen), Sanne Berbers (RCE), Harry Philipsen (Envalior), Arjen Gerssen (WFSR), Rob Lieuwen (Corbion), John van der Toorn (Westlake Epoxy/ Hexion), Emanuela Cavatorta (FrieslandCampina).
The winner of this year's CSIA is Merel Konings with Comparison of Raman- and fluorescence techniques for the detection and identification of microplastics in environmental samples. (COAST participants find the abstract here) Runner-up for the CSIA is Laura Iațișin.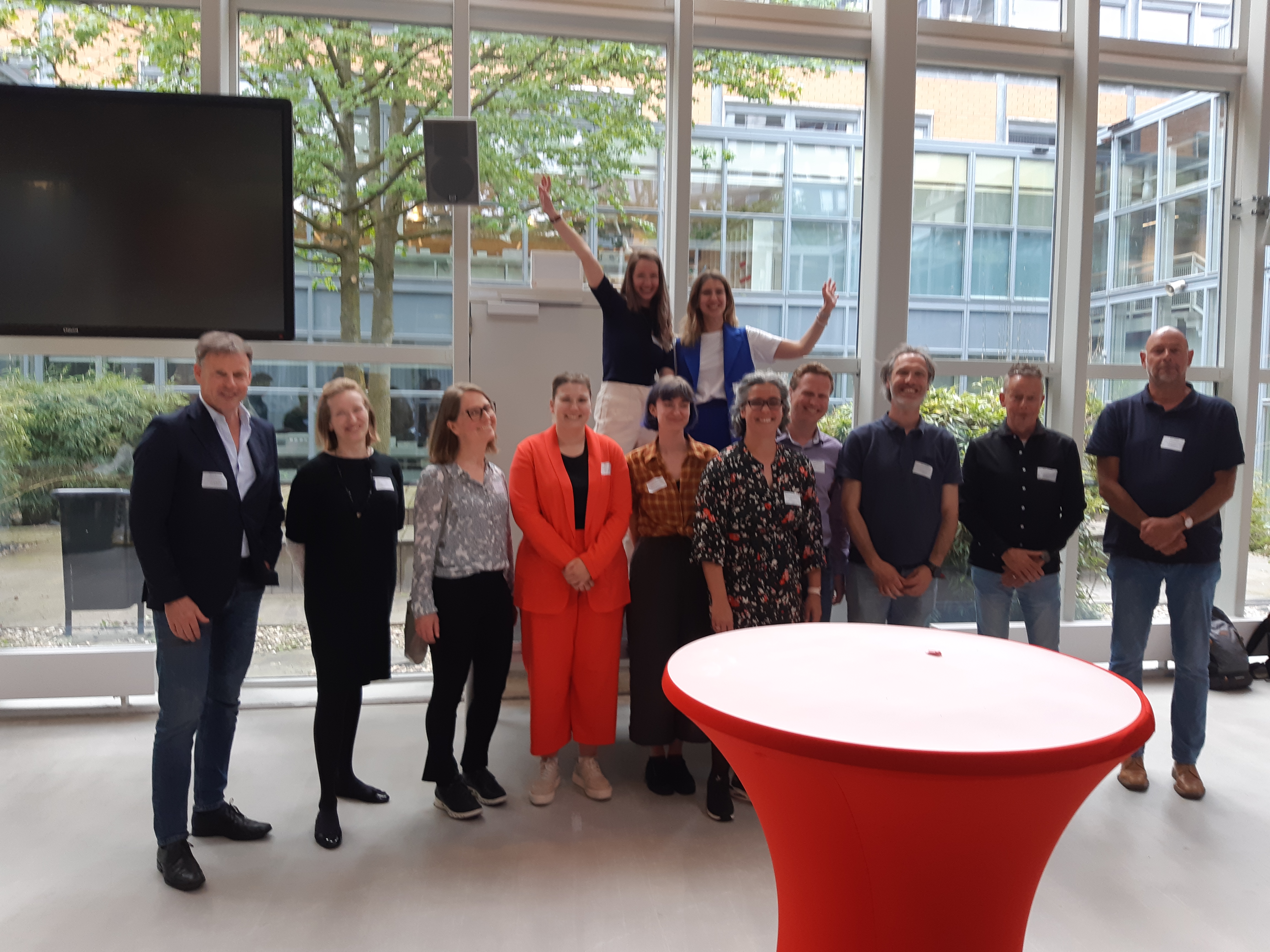 2023 CSIA winner and runner-up (top row) and jury (bottom row)
A separate jury consisting of COAST alumni was in charge of the poster prize. Runner-up in this year's poster prize is Emmy van Diessen. The winner of the poster prize is Danyel Beelen with her poster Developing a mammalian display technology to optimize therapeutic antibodies. For the posters of the prize winner and runner-up, COAST partcipants click here.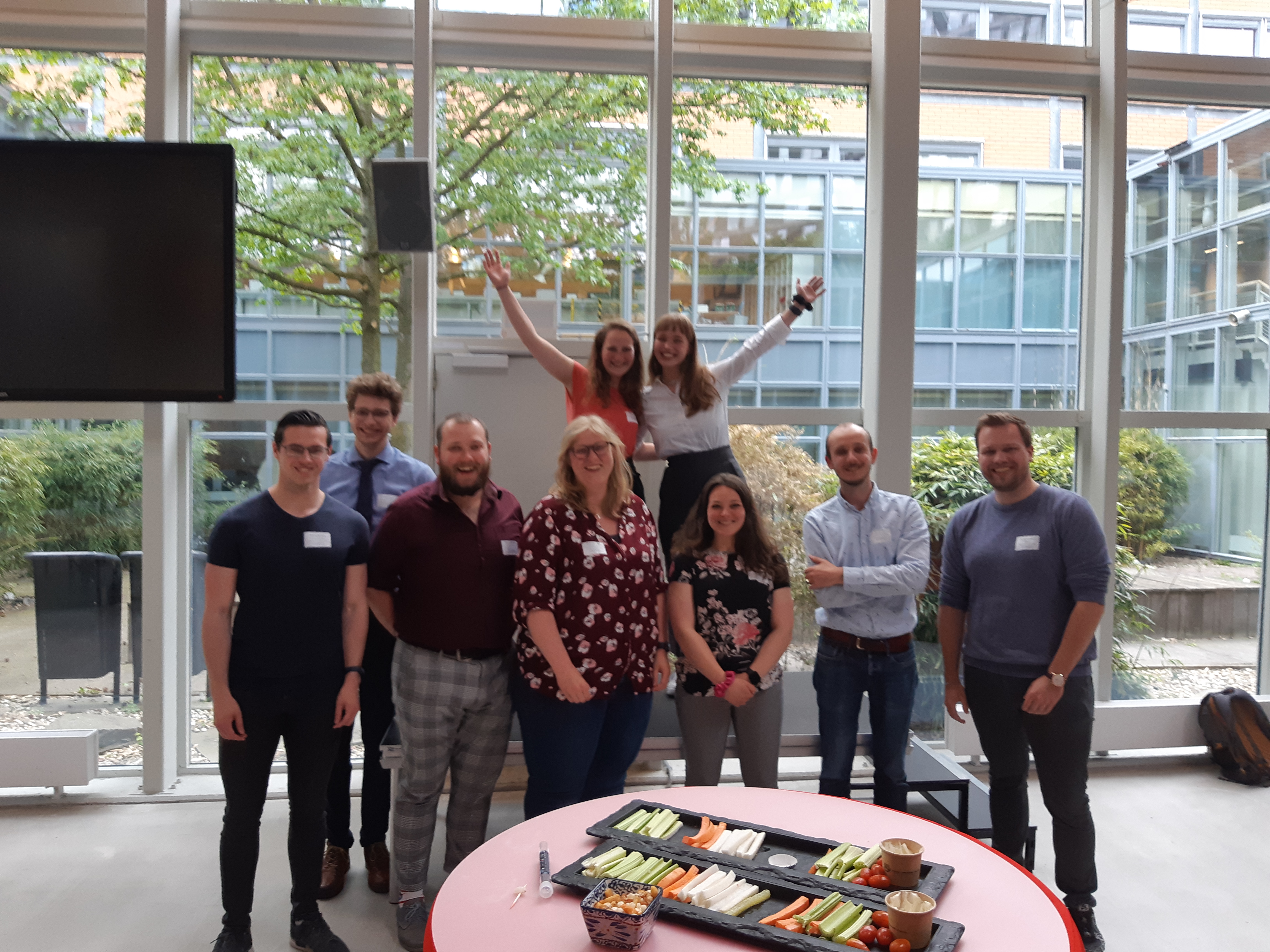 2023 TNS poster prize winner and runner-up (top row) and jury (bottom row)
COAST congratulates the winners, and thanks the jury members for their participation.