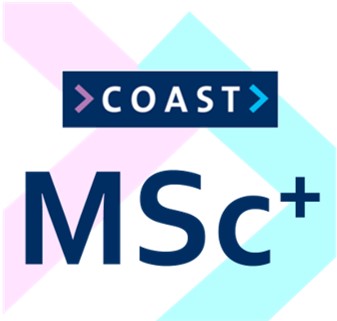 The COAST MSc+ Honours Programme is the only talent programme at the master level within the scope of ChemistryNL. The MSc+ honours programme is meant for excellent and highly motivated master students with a special interest in Analytical Chemistry. The students must be enrolled in a Dutch 2-year MSc programme.
Requirements
Very good grades in Professional BSc program (HLO) or Good grades in academic BSc
Highly motivated to put extra time and effort into one's studies including the following courses:

Mass spectrometry
Separations / Chromatography
Optical spectroscopy
Experimental design and statistics
Multivariate analysis

Planning to earn 60 ECTS with private and/or public-private (COAST) research projects, i.e.

​a major project (at least 36 ECTS) and
a minor project/Literature study (at least 12 ECTS)
The COAST MSc+ honours programme offers additional courses during the summer (early July and late August, two per year) and on Saturdays (8 Saturday per year). On top of that students are challenged by assignments and excursions and invited to participate actively in Dutch Chemistry conferences.
The MSc+ programme has been instigated by industrial leaders. The MSc+ honoirs program gives you intensive exposure to the best current practices and the latest technologies. On top of that you are given the opportunity to build an early expert network on which you can rely for the rest of your career. Through all of this the MSc+ programme provides you with outstanding career prospects. As a testimony of your unique knowledge and experience you will be awarded a COAST MSc+ certificate upon completing the MSc+ programme.
Students in the last year of their BSc can apply through the MSc+ application page. When starting his or her MSc master programme in September, the student can apply for the MSc+ honours programme during the first month of their programme. If a student follows a premaster after a vocational BSc programme, (s)he can apply in January. This means that the two-year MSc+ honours programme always runs in parallel with the university two-year master programme.
Please check the application page for up-to-date application deadlines.